A Southern Coast Exposure: Bandon to Gold Beach
Bandon is a quaint little town whose attractions are always open, and a great jumping off point for touring the Southern Oregon Coast.  Plan a long weekend and avail yourself of some of what the Southern Oregon Coast has to offer.
DAY 1: ARRIVE AND ACQUAINT YOURSELF WITH
OLD TOWN
Plan to arrive in Bandon by noon and enjoy a basket of Bandon Fish Market's signature cod or halibut fish and chips for lunch.  Located on the picturesque Old Town Waterfront with free public parking, the fish market is an ideal starting place to launch the 5K (3.1 mile), Old Town to Beach Walk.  This loop takes you from the waterfront down to the beach before looping you back into Old Town.  You will pass the jetty, Coquille Point, and the Oregon Islands National Wildlife Refuge. Bring the binocs. The refuge is a great place to watch sea birds and harbor seals. Once back into town, scope out the many shops. Sample delectable treats, luxurious threads, art, and playthings for every age.  Afterwards, check into your hotel and relax before dinner.  Bandon offers lodging for every budget.  Try Windemere on the Beach, steps from the ocean with private beach access, or LaKris Inn for an alternative to ocean-front rooms.  Finish the day with dinner and fantastic water views at Edgewaters, then sit back and relax while listening to the ocean before drifting off for the night.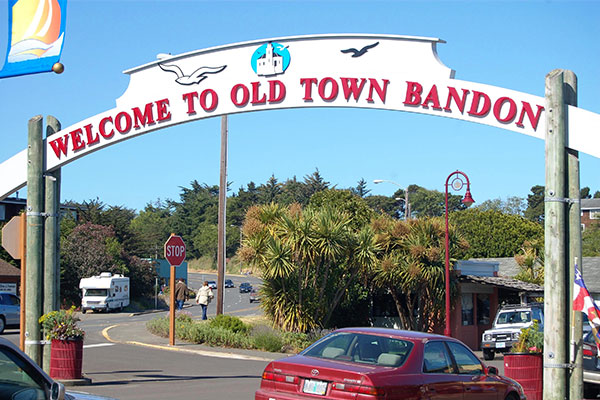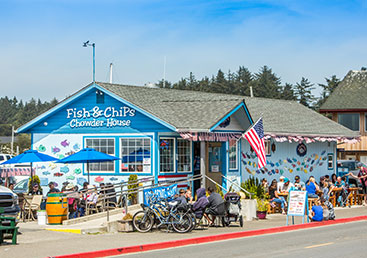 DAY 2: GO SOUTH,
GO ROGUE
Rise early, grab your coffee and breakfast to-go from Bandon Coffee Co, then hop in the car for a trip south to Gold Beach, where the Rogue meets the Pacific. Once there, exhilarate yourself with a Rogue River jet-boat tour.  Jerry's Rogue Jets offers seasonal 64-, 80-, and 104-Mile tours along the lower Rogue river.  Prepare yourself for scenic beauty, abundant wildlife, and pristine wilderness. On the way back to Bandon, stop in Port Orford at Battle Rock Wayside Park. Learn how the rock got its name and watch the fishing boats work the dock.  Take a walk on the beach, then walk across the parking lot for dinner at Red Fish with some of the most spectacular views on the Oregon coast.  After dinner, make a quick stop at The Beverage Barn in Bandon to grab a bottle of wine and lay back for the evening to recuperate from the busy day.
Day 3: LIFE IS A
BEACH
Sleep in, enjoy a leisurely coffee and pastry at Bandon Coffee Cafe, then head to Face Rock Creamery to pack a picnic lunch from their deli. Drive a bit north to Bullards Beach where you can walk the beach, fly a kite, or photograph the Colquille River Lighthouse. Pick one of the many areas to picnic in the park before retracing your drive back to town. Back in town, revisit your favorite shops from Day 1 and be sure to pick up a special treat at Coastal Mist to enjoy later with the remaining wine from yesterday. Partake of dinner at Wheelhouse Restuarant, or for an even more relaxed experience, head upstairs to the Crowsnest Lounge. Both offer terrific views of the Bandon port.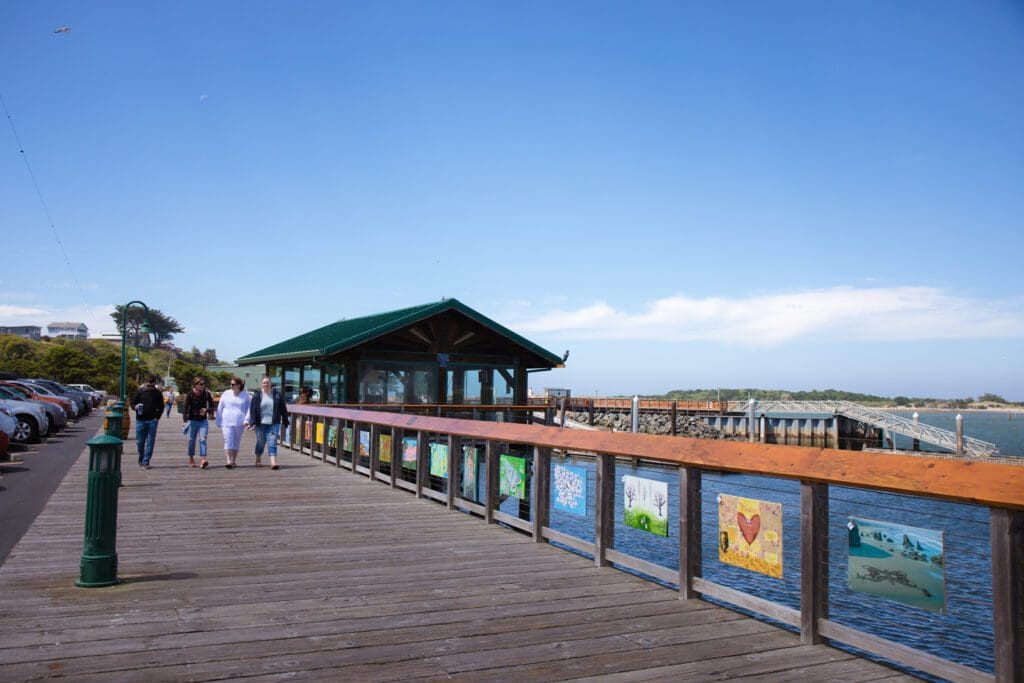 DAY 4: HEAD FOR
HOME
Celebrate your last day with breakfast at Bandon Baking Company. Take a final walk around the town to work off your meal while enjoying a last view of the pier and lighthouse. Check out of your hotel and head for home, vowing to return soon.
Recent
Travel Blog Posts
Obvious to those who live here, as well as to those who vacation here regularly, Bandon continues to gain national recognition as one of best beach […]