Choose
Your Table

With so many interactive ways to explore Bandon, you're sure to work up an appetite. And there's no better place to nosh than the Southern Oregon Coast.
Dress for dinner if you like, but casual fine dining is the watchword in Bandon. Our restauranteurs invite guests to come as-you-are are after a beach walk or a round of golf.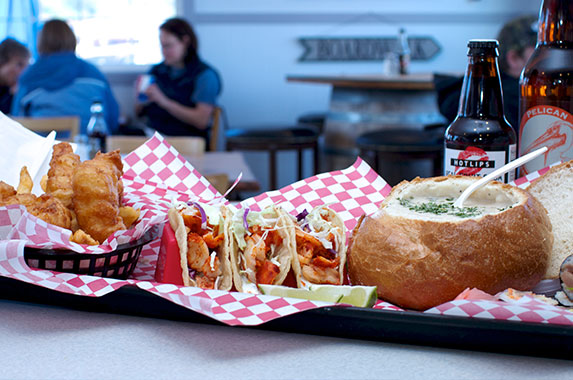 TRADITION
MEETS INVENTION
For many of our chefs and cooks, the Oregon coast is the latest stop on a food trail that's led them across the country or around the world.
We're proud of the passionate expertise they bring to the kitchen– not to mention the rave reviews they earn from customers and food critics. From heirloom recipes to dishes inspired by the moment, you'll enjoy meals prepared with care, made to comfort, nourish and delight.
HOMEGROWN,
BAKED OR BREWED
Our chefs and specialty food sellers have year-round access to regionally sourced seafood, as well as meats, cheese and produce.
On the Plate
Your edible tour of Bandon should include visits to specialty food sellers: Savor a bite of artisan cheese. Sample Dungeness crab, just plucked from the shell. Take a moment to ponder the magic of world-class chocolate melting on your tongue.
In the Glass
Oregon's craft beer, cider, wine, and spirits are celebration-worthy. On tap at local restaurants, bars and fill stations, regional brews range from beer to cider and kombucha. And many of our restaurants boast a fine selection of Oregon and Pacific Northwest wine.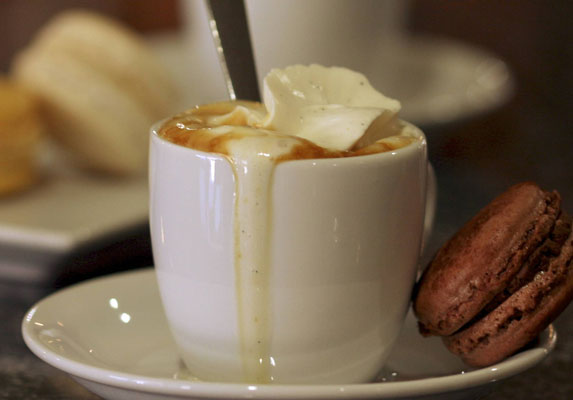 Recent
Blog Posts
Witness the Astonishing Beauty of an Annular Solar Eclipse! Attention all friends and astronomy enthusiasts! Bandon warmly invites you to our charming town on October 14, […]