Farm Fresh and
Artisan Foods

in Bandon

Bandon's Old Town Marketplace vendors sell fruits, vegetables and eggs; fresh and frozen meat and seafood; baked, canned and preserved goods; desserts and coffee. The indoor farmers market amenities include restrooms and an ATM. Oregon Trail Card purchases are welcome. The marketplace is open Friday and Saturday, May through December. Watch the event calendar for special winter hours.
The Old Town Marketplace is on the waterfront at 250 First Street SW.
Want to pack a lunch for the beach or hiking trail? Download our Brown Bag Bandon guide.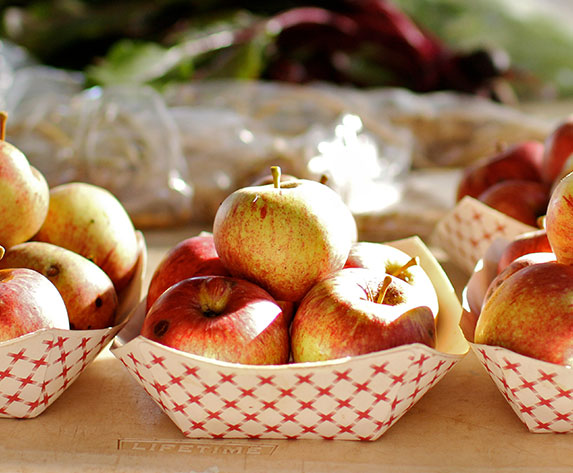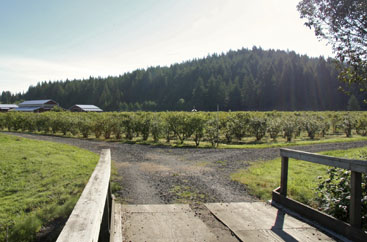 U-Pick
Paradise
Blueberries. Strawberries. Loganberries. Cranberries.
Bandon area berry farmers cultivate fruit that's sweeter, juicier and more delicate than common grocery store stock. The picking is so good that many farms attract annual visitors from out of state.
Harvest time is a little different each year, but expect the first fields and farm stands to open in June. Berries grown east of Bandon will be the first to ripen. Farms closer to the ocean, in Bandon and south to Port Orford, start harvest a few weeks later.
Wild Rivers Coast
Food Trail
The Wild Rivers Coast Food Trail features farmers markets, U-pick and farm stands, plus seafood and specialty food sellers. Visit food trail stops along the Southern Oregon Coast from Reedsport to Brookings.
Visit the Wild Rivers Coast Food Trail Website
Events
Watch the event calendar for local culinary events, including winemaker dinners at restaurants. Explore PNW food, wine and beer at Bandon's Gorse Blossom Festival. And, celebrate the annual cranberry harvest at Bandon's annual Cranberry Festival.
Recent
Blog Posts
Witness the Astonishing Beauty of an Annular Solar Eclipse! Attention all friends and astronomy enthusiasts! Bandon warmly invites you to our charming town on October 14, […]