Independence Day in Bandon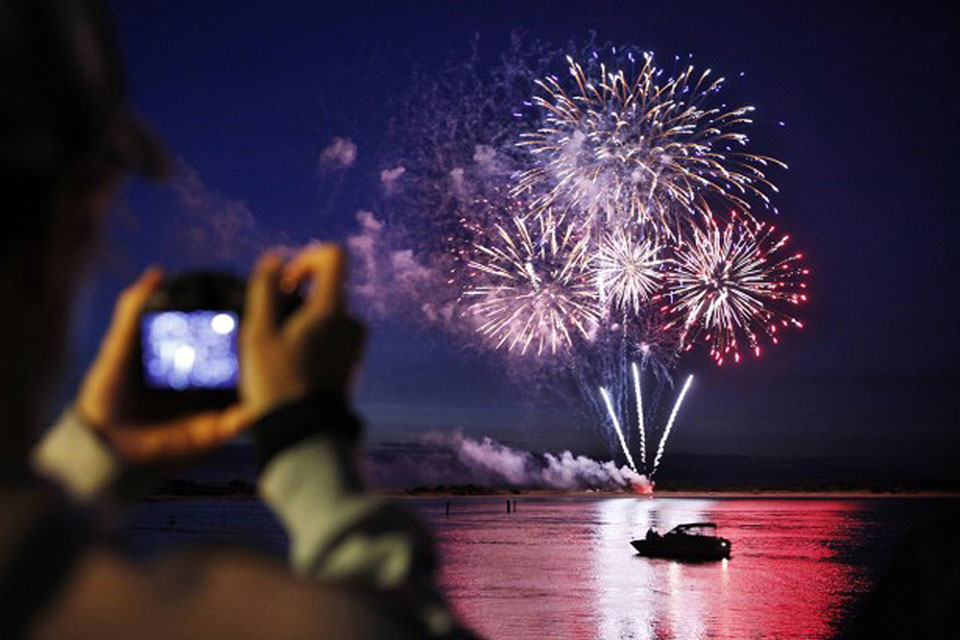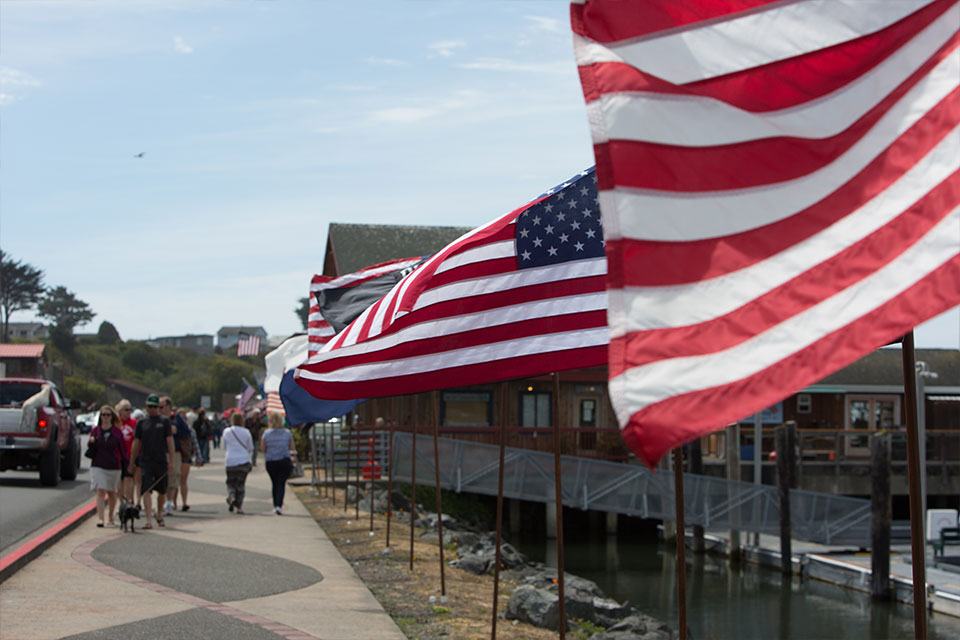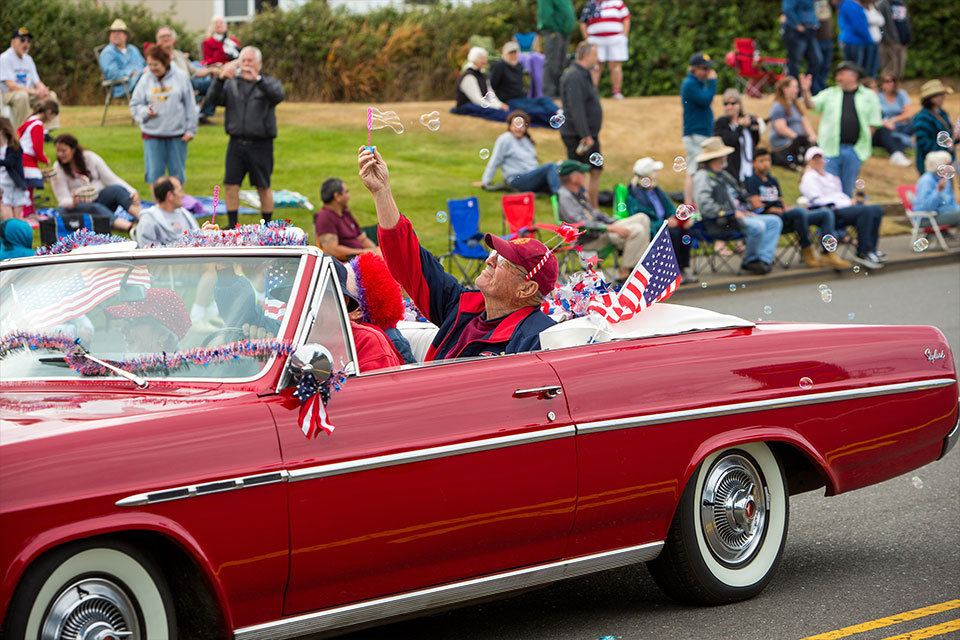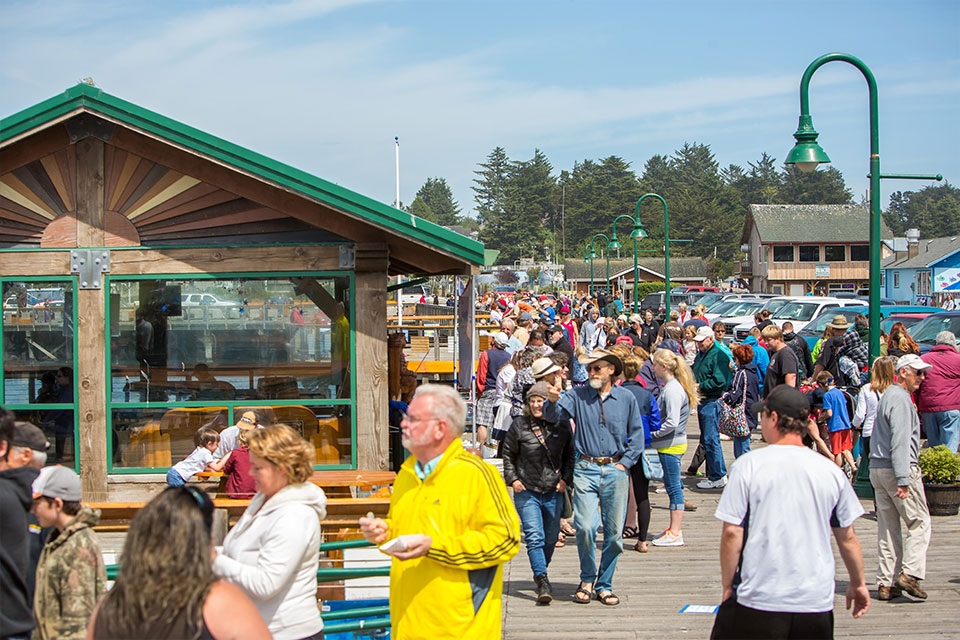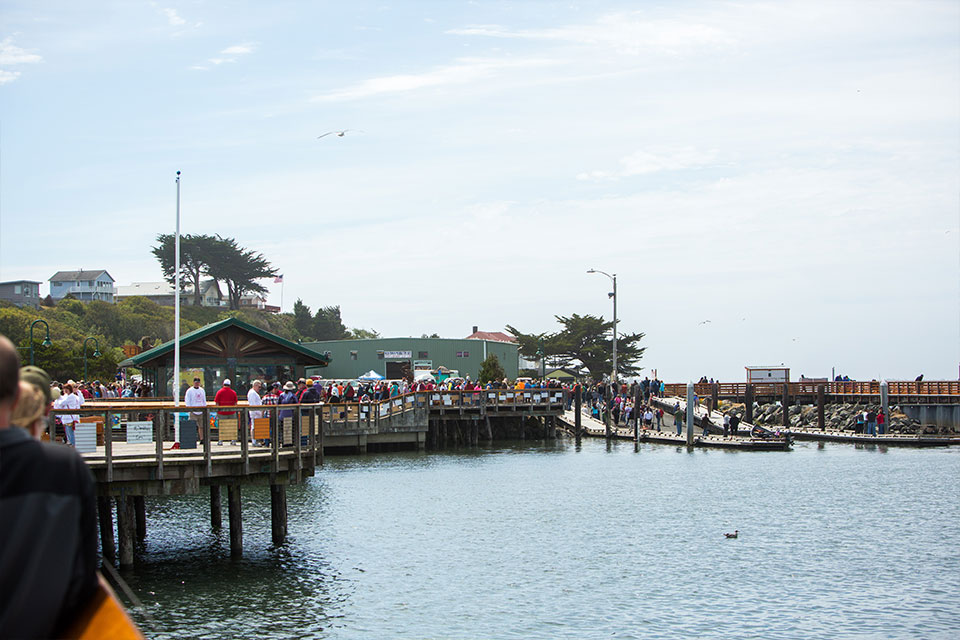 July 4th is a time to
Celebrate!
Join us in Bandon for the 4th of July weekend. Several events are planned starting on Saturday, July 1, continuing throughout the weekend, and finishing in grand style on Tuesday, July 4th.
Music and Friends… It's not been announced yet, but you can be sure the weekend will bring live music and entertainment. Stay tuned for upcoming events!
Tuesday, July 4th kicks off with the annual 4th of July Celebration Parade down Hwy 101 and Old Town. Register to Participate in the parade, or just come out and witness a slice of what makes Bandon unique!
Sunset on July 4th, the grand finale! Prepare yourself for a spectacular Grand Fireworks Display over the Coquille River, near the lighthouse. Stake out a spot on the south side of the river for best viewing. It's a 4th of July spectacle you'll want to experience!
Throughout the 4th of July Weekend, in addition to the main events, discover and participate in the annual Cardboard Boat Regatta, Bandon Crab Derby, and Port of Bandon Boardwalk Art Show, as well as everyone's favorite beach labyrinth, Circles in the Sand.
See our 2023 Schedule of Events below, and visit our Events Calendar for more activities and details. You're sure to find fun and entertainment for the whole family!
Event
Details
Bandon 4th of July Weekend
Dates:
July 1, 2, 3, 4, 2023
Activities:
Music & Picnic in the Park
4th of July Parade
Cardboard Boat Regatta Race
Bandon Crab Derby
Port of Bandon Boardwalk Art Show
Grand Fireworks Display
And More to be Announced!
Venues:
Old Town Bandon
Face Rock Scenic Viewpoint
Coquille River Waterfront
1st St SW, Bandon OR 97411
Free Public Event
More
Information
Bandon Chamber
541-347-9616
info@bandon.com
Events are sponsored by the City of Bandon and local organizations and businesses. Sponsors include the Bandon Chamber of Commerce,  Greater Bandon Association, Port of Bandon, VFW Medal of Honor Post #3440, Wild Rivers Coast Alliance, Oddfellows Lodge, The Beverage Barn and Farm & Sea. The Grand Fireworks Display is supported by donations.
Recent
Blog Posts
Following in our ancestor's footsteps, the Irish-named town of Bandon, Oregon will be among the first to record this year's annular solar eclipse when it reaches the United States on October 24.