Weekend Beach Tripping: Take a Long Walk on the Beach
Bandon boasts beautiful beaches, with many others in close proximity. Bring your binocs and camera to espy and capture everything this scenic coastline has to offer. If you enjoy sand between your toes, feel free to call Bandon home, if just for the weekend.

DAY 1: Beach Walking, In and
Around Bandon
Start your beach trip two miles north of Bandon at Bullards Beach, where you'll find the Coquille River Lighthouse and 4.5 miles of sandy beach to explore. Bring a bike, a kite, or just your feet.
Once you have worked up an appetite, make your way into Old Town Bandon for a taste from the surrounding sea. Stop at Tony's Crab Shack on the boardwalk for the "Bandon's Famous Crab" sandwich, highly-recommended by the locals.
With hunger managed, the boardwalk is an ideal place to start the Old Town to Beach Walk, a 5K (3.1 mile) loop which takes you from the waterfront, down to the beach, and loops you back into Old Town. You will past the South Jetty, Coquille Point, and the Oregon Islands National Wildlife Refuge.
Back in town, cruise the many shops for locally-inspired and created souvenirs from sweet treats at Cranberry Sweets to locally-distilled spirits at Stillwagon Distillery, from classic tees found at By the Sea Treasures to fine artwork at Second Street Gallery which includes collectible jewelry by Lisa Hawthorne Jewelry.
When you're ready to kick off the sand, head to your overnight accommodation. Bandon offers a variety of Lodging choices, depending on your preference. On your loop back into town, you will have mounted a flight of stairs and passed several hotels and vacation rentals. With easy access to the beach, these lodgings boast numerous possibilities for unscripted, long walks on the beach during your stay.
Finish off your day with dinner at Lord Bennett's, offering "phenomenal cuisine and exceptional west coast ocean views." After dinner, take another stroll along the beach or just sit back and relax at your hotel before falling asleep, listening to the ocean.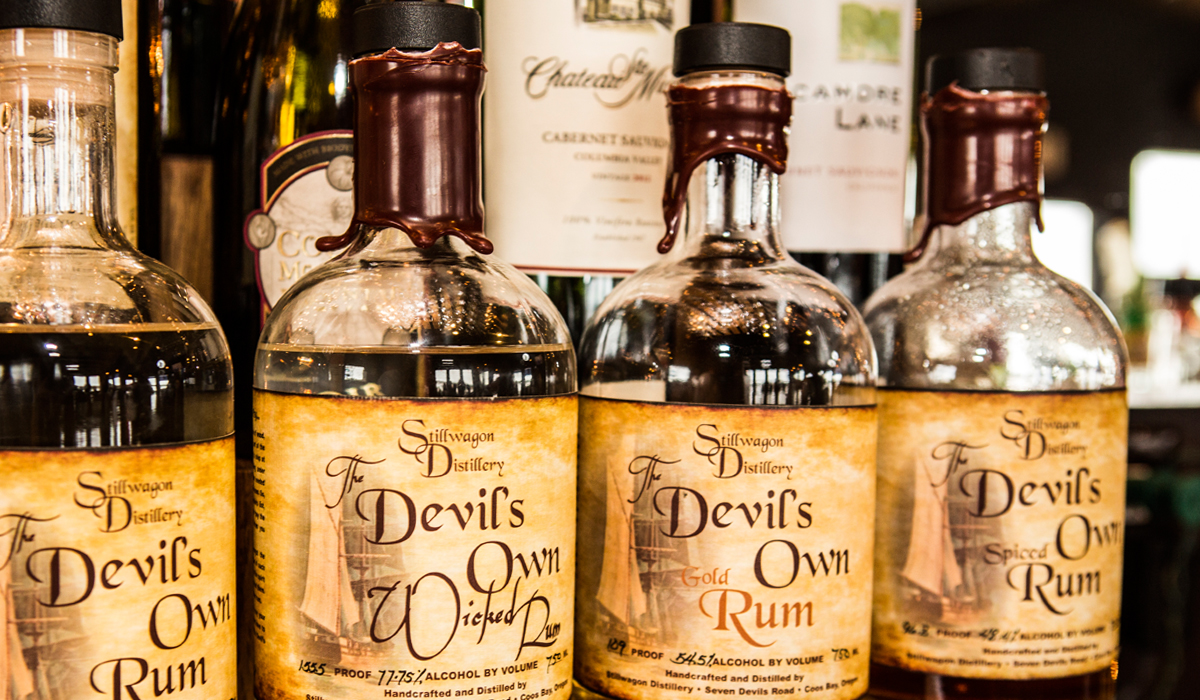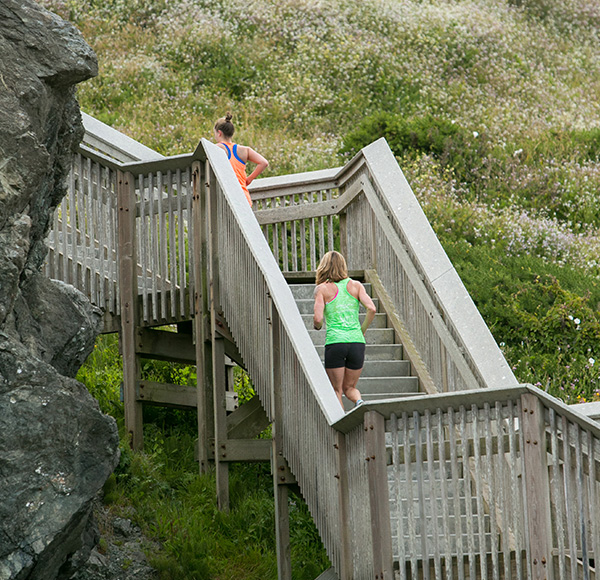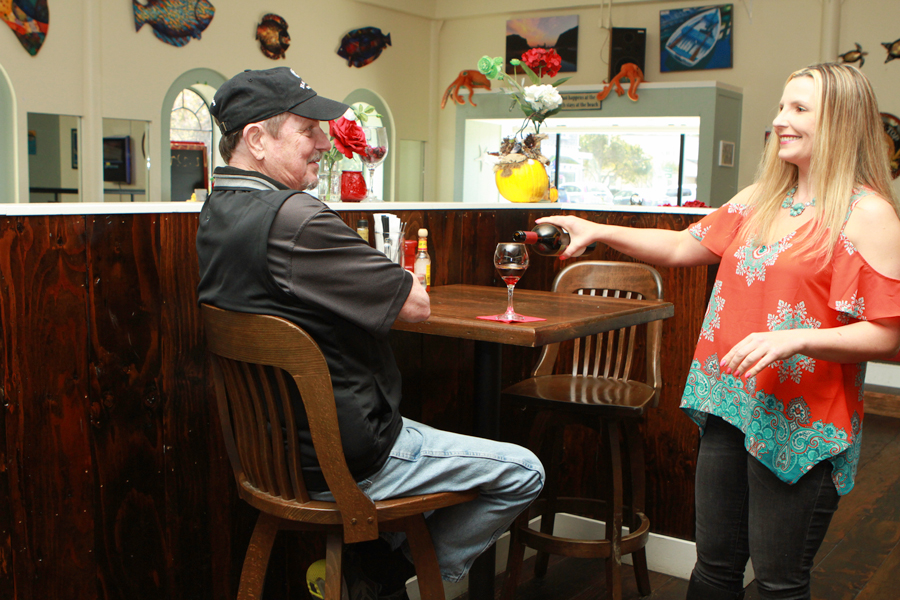 DAY 2: Enjoy the
Solitude
Bandon Coffee Café, a local gathering place in Old Town, is a great way to begin your day. Whether you opt for coffee and roll or a heartier offering, they supply. Next, skip the crowds and head north of Bandon to Seven Devils Wayside. Especially on busy summer weekends, this is a perfect spot to relax and enjoy a little solitude. The wayside provides access to several miles of beach that runs between the Cape Arago headland to the north and Bullards Beach State Park to the south. Beachcomb for agates as a souvenir of your journey.
Picnic tables are available at the wayside. Plan ahead and pack a basket at Face Rock Creamery or Ray's Food Place, both located north of Bandon Old Town on Hwy 101. If you prefer a sit down meal, meander into Bandon Dunes Golf Resort and try Pacific Grill or McKee's Pub, both serve lunch in a casual environment. If you like to golf, this is a perfect opportunity to explore and start planning for your next visit to Bandon.
Take the long way back into town. Drive past Old Town, and approximately 3.5 miles south turn right on Beach Loop Road. As you approach the Pacific, the road bends north and runs past several waysides leading to beach trails. You will come first to China Creek with an easy, one-mile out-and-back trail with scenic views. Drive further north and investigate the beaches, trails, and views at Bandon Wayside, Devil's Kitchen, and Bandon State Natural Area. A must-see is Face Rock State Scenic Viewpoint with a well-kept trail to the beach. See if you can spot the face peering up out of the water.
Continue along the beach loop and you will find yourself back in town. Check out the shops you missed on Day 1, or revisit your favorites. For a casual dinner, steer into Broken Anchor Bar & Grill. They make most everything from scratch and are open until midnight.
Day 3:
Extended Trip
On a leisurely Sunday morning, take a stroll along the beach, then head to Lord Bennett's for a "delightful" Sunday brunch. Any other day, or if you are looking for a slightly less ambitious meal, stop back by the Bandon Coffee Café or the Bandon Baking Company for coffee and fresh-baked goodies, as well as stick-to-the-ribs selections.
Afterwards, extend your beach-finding trip by driving approximately five miles north of Old town and taking a detour off Seven Devils Road to Cape Arago Hwy and east to find breathtaking ocean views as well as a view of the Cape Argo Lighthouse. Travel on to Sunset Bay, Shore Acres, and Cape Arago State Parks for more stunning views, and Simpson Reef Overlook where sea birds and marine mammals are abundant. Although off the beaten path, the area is well worth the trip.
As you head back to Hwy 101 and your trip home, stop by 7 Devils Brewery in Coos Bay for a locally-sourced food menu and beer made onsite. Several non-alcoholic, fermented beverages are also available. It's a great way to top off your beach-tripping weekend!
Recent
Travel Blog Posts
Witness the Astonishing Beauty of an Annular Solar Eclipse! Attention all friends and astronomy enthusiasts! Bandon warmly invites you to our charming town on October 14, […]