Rediscover Alloro
Business hasn't slowed a bit since new chef-owner Susan Hayes took over at Alloro Wine Bar and Restaurant in Bandon. Hayes is keeping the retaurant's established Italian coastal theme. She's attentive to the details, with gourmet staples such as olive oil and balsamico, and says she loves preparing hand-made pasta.
Hayes looks forward to serving diners who like to linger over a stylish meal. Expect a seasonally inspired menu, featuring locally grown produce and regionally harvested seafood. The wine bar is stocked with Pacific Northwest labels, as well as imports.
Alloro Wine Bar and Restaurant
375 2nd Street SE, Bandon
541-347-1850
---
Taste the spirit of the West at the Beverage Barn in Bandon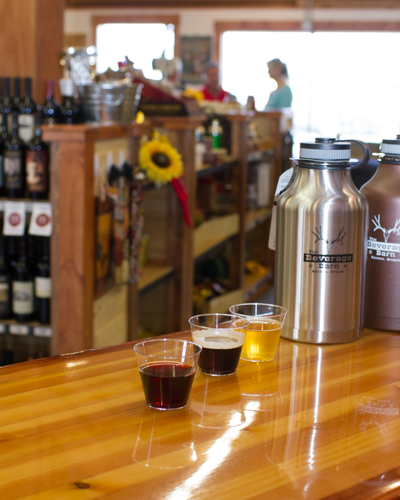 Tether your pony and belly up to the tasting bar at the Beverage Barn in Bandon. Pacific Northwest wines, spirits and microbrews are on tap, ready to sample. Vintage canteens, rustic wood beams and display cases deck this midcentury cantina-themed liquor store. Wild game mounts embellish the wild west look—a snarling bear head overlooks the Black Bear Growler Fill Station. Oregon coast craft beers include Seven Devils and Arch Rock Brewing companies.
Teetotalers will enjoy Oregon root beer and kombucha.
Take advantage of growler happy hour 3 to 5:30 p.m. Monday through Friday; wine tasting 4 to 7 p.m. Fridays. BandonTaste the spirit of the West at the Beverage Barn in Bandon
The Beverage Barn
1225 Oregon Ave., Bandon
541-347-2106
---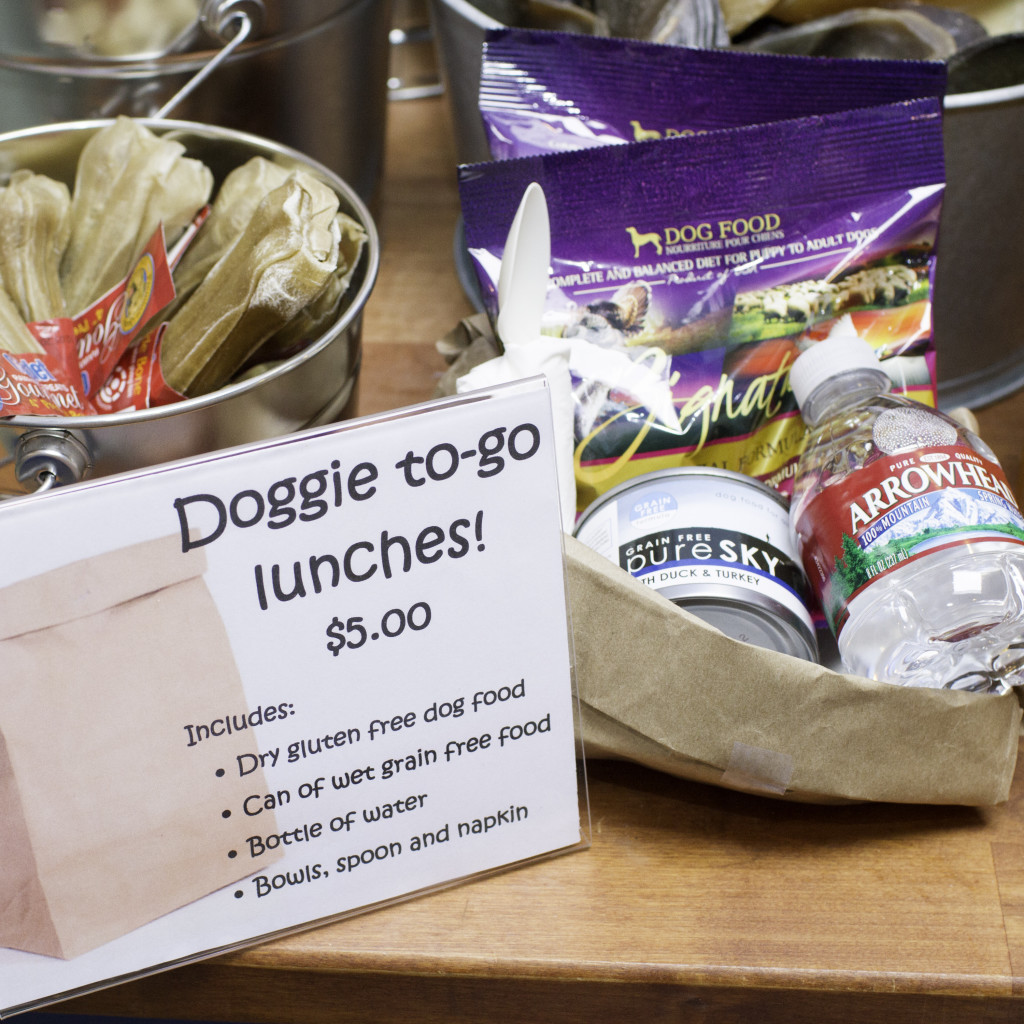 The Sassy Seagull has a new perch in Old Town Bandon
Have fun feathering your nest with treats, apparel and accessories for your four-legged friends at the Sassy Seagull in Bandon. The pet boutique migrated north, from Gold Beach, in spring of 2015. Visitors enjoy coast and animal themed accents throughout the store, with gifts for pets and the people who love them.
Prep for the perfect Bandon beach outing with your favorite furry companion: stock up on collapsible water bowls, towels, and beach toys. Why not call it a picnic? The Sassy Seagull carries doggie picnic bags, pre-packed with gluten and grain free dog food, water, serving utensils and napkins.
Sassy Seagull
198 Second St. SE, Bandon
541-777-7147
---
Photos by Geneva Miller.