Sticky Cranberry Rice
As Prepared by Gwen Stadelman, 2011 Cranberry Festival Queen of the Kitchen
Makes 8 half cup servings
Ingredients
2 cups sushi rice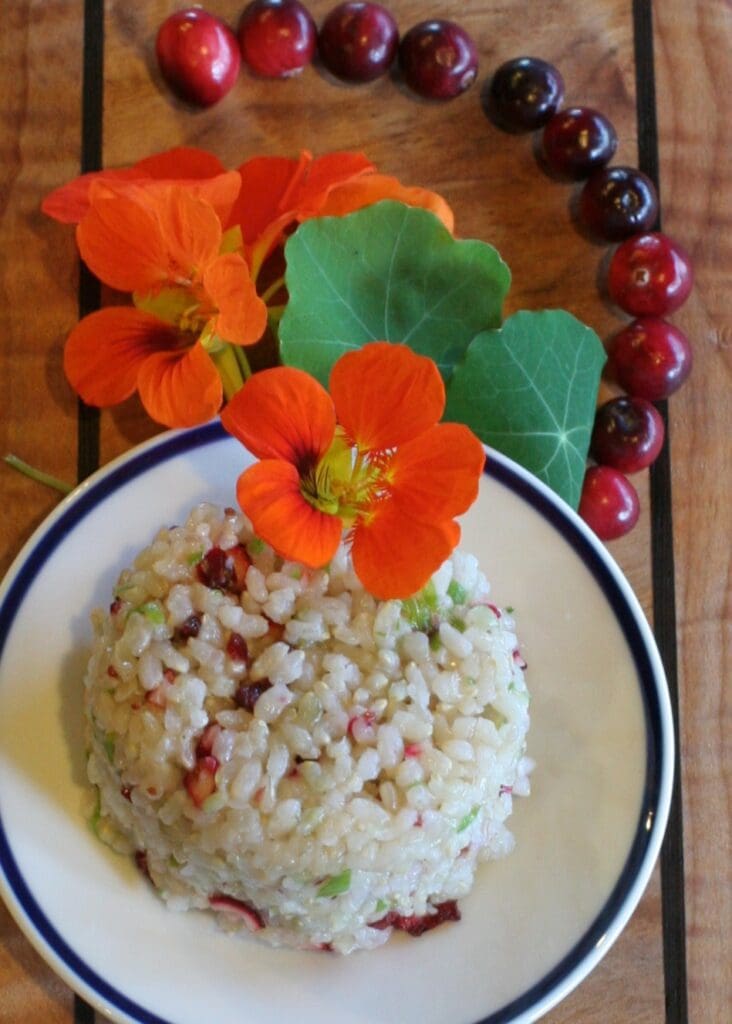 2 cups water
1 tsp sugar dissolved in 2 tbs rice vinegar
2 heaping tbs chopped fresh cranberries
2 heaping tbs chopped dried cranberries
2 tbs chopped chives
Directions
Cook rice with water in rice steamer, or stovetop, according to package directions. Stir vinegar mixture into cooked rice, then combine rice with cranberries and chives. Serve hot. Garnish with cranberries, sesame seeds, or fresh nasturtiums.
---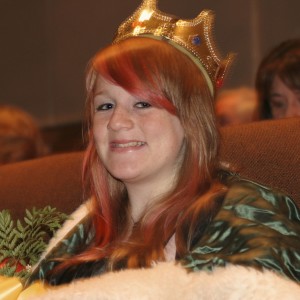 Gwen Stadelman won Queen of the Kitchen 2010, at age 12, with her Cranberry Chicken Pizza and Queen again in 2011 with Sticky Cranberry Rice. Her Cranberry Jelly Filled Donut won 2nd place dessert in 2013.
Photos by Geneva Miller.