This year, more than ever, it's important to shop local. Many Bandon-area businesses are struggling to recover from the past two turbulent years. Some have even made the hard decision to close their doors permanently.
When you shop local, you demonstrate you care about your community and the great people who have set up business there. Buying local keep jobs in the community and helps ensure the businesses you rely on are there when you want and need them most.
Spending your money locally is like an investment in your community.
Other great reasons to shop local? You have a better chance of finding unique and exclusive products, those "small-batch" items, presented to you by owners or long-time employees who care. And, smaller crowds mean they have more time to help you find that perfect meal, gift, or service. As a bonus, reducing your amount of travel means you reduce your carbon footprint.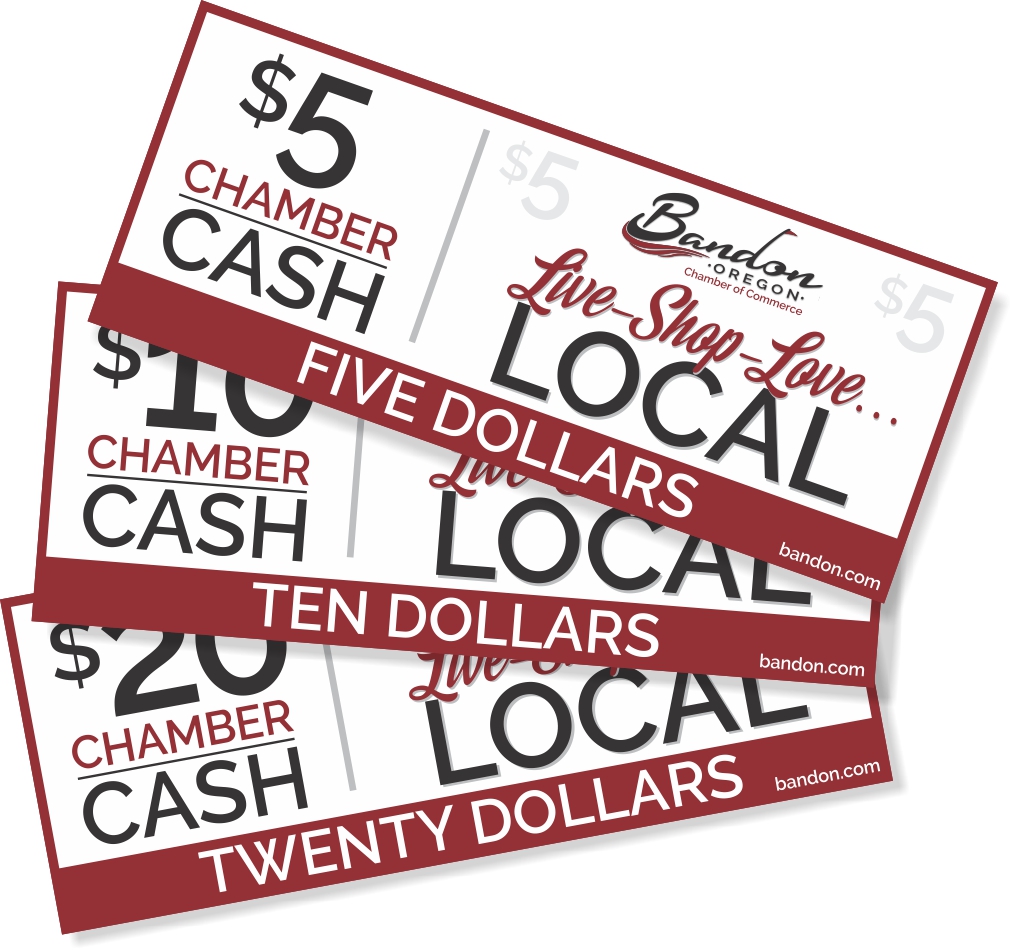 To help you invest in your community this holiday season, the Bandon Chamber of Commerce offers Chamber Cash. Working just like a gift certificate, Bandon Chamber Cash is accepted at more than 50 area businesses, including art galleries, restaurants and pubs, grocery and liquor stores, service providers, and gift shops, all providing those unique, small-batch items.
Several area business owners have purchased Chamber Cash for their employees. Giving the gift of Local is appreciated and so much better than gift cards to online stores. This year, if you are searching to find something for your employees, hairdresser, mailman, friends, family, or even that special someone, why not Chamber Cash?
Find more information on how to use your Chamber Cash, as well as a list of participating merchants on the Bandon Chamber Cash webpage. Or, purchase Chamber Cash online now at the Bandon Chamber of Commerce Store.
Live-Shop-Love… LOCAL
---