Bandon Cranberry Festival Event Registration

Join the longest-running festival on the Oregon Coast!
September 7, 8 & 9, 2018
Bandon's annual harvest festival started in 1947. The festival draws the largest attendance of any Bandon community event. And, 2016 was a record-setting year, with approximately 15,000 residents and visitors in town through the weekend. Cranberry Festival activities, food and vendor market areas are centered in Bandon's Historic Old Town on the Coquille River waterfront.
Download packets for Product Vendor Booths, Nonprofit Booths, Parade Entries, and Festival Food Fair.
Feel free to contact the Bandon Chamber of Commerce for more information.
"What a charming town . . . to open up and welcome all residents and visitors to celebrate together in a safe and fun environment . . . . The entire weekend was great! … Thank you and the entire chamber for all the work and planning that goes into putting together such a tremendous event. We just came home tonight and are already making plans for next year.
Thank you again!"
–Michael and Mary Wrightson of Chico, CA
Vendor & Booth
Space
Friday evening vendor set-up encouraged: Sept. 7, 2018
Festival Marketplace Hours: 10 a.m. to 5 p.m. Saturday and Sunday, Sept. 8 & 9, 2018
Vendors: Artists, Crafters, Food and Beverage
Vendor Application Packet
We welcome applications for booth space from food, beverage, art and hand-crafted product vendors. In order to maintain the quality of our festival, all booth entries are juried, and the number of entries is limited.
Nonprofits Serving Oregon's South Coast
Nonprofit Booth Application
We invite not-for-profit organizations to take advantage of complimentary booth space at the Bandon Cranberry Festival in exchange for providing a family-friendly activity.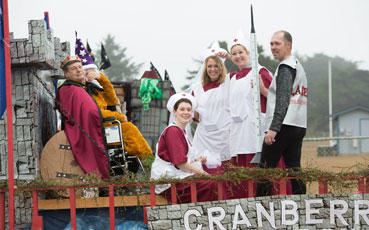 Festival
Parade
Parade registration 7 a.m., Saturday, Sept. 8, 2018
Bandon High School, 550 9th St. SW, Bandon
Parade Registration Info
Parade Registration Form
We welcome businesses, organizations and individuals to join the Bandon Cranberry Festival parade. Parade entries should be appropriate to each year's festival theme. Entries are eligible for prizes, with awards given for 1st, 2nd, and 3rd place ribbons in each parade category and special ribbons for high point division winners. (There are no cash prizes.)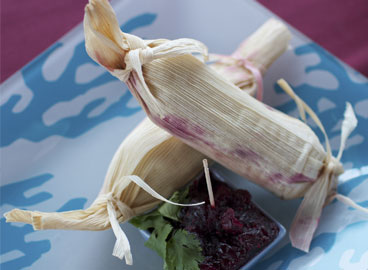 Festival Food Fair: Queen of the
Kitchen Contest
Note: No Food Fair Contest in 2018
Cranberry cooks of all ages are invited to whip up something tasty for the festival Food Fair. Contestants may enter adult or youth categories with sweet or savory dishes. Multiple ribbons and honors are awarded, and the overall winner is crowned Queen (or King) of the Kitchen.
Get cranberry cooking tips and recipe ideas on the Bandon blog.