Cranberry City Information

In festivals past, "Cranberry City" was a reserved area of the festival that exclusively showcased cranberry inspired products. As times evolved, the festival organizers soon came to realize that the entire city of Bandon is actually Oregon's very own "Cranberry City". With that in mind, it was decided to use the traditional festival event as a means to get visitors out of the festival grounds and into neighboring businesses to experience more of a sampling of what our great town has to offer.
Cran what???
Literally ANYTHING that is made with cranberries! We have such a vast offering of cranberry related products in Bandon that it is staggering. We have seen everything from: lotions, soaps, breads, juices, liquor, jewelry, pastries, beverages, breads, custards, pies, candles, decor, and so much more….! So if you have literally ANY sort of cranberry product, we want to hear about it!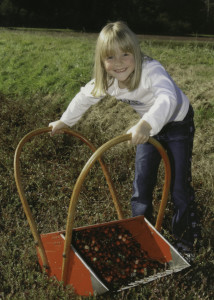 How it works:
It is quite simple. Click this link and fill out the form, and that is it! Once you submit your Cranberry City information, just sit back and wait. We will compile the businesses on our web app that visitors can use to find all of the "Cranberry City" businesses in real-time. About 10 days prior to the festival, you will get an email instructing you to swing by the Chamber Visitor's Center and pick-up your window poster and some brochures. Then sell away. Does it get any easier than that?
How much does it cost?
Zero, Zip, Zilch, Nada-dime! Well, other than a few minutes of your time. Besides celebrating that tasty, bouncy, bright red piece of fruit, our primary mission for the Cranberry Festival is to promote the vitality of Bandon's economy. And what better way to promote our economy, than by promoting our very own businesses, to a VERY captive audience!