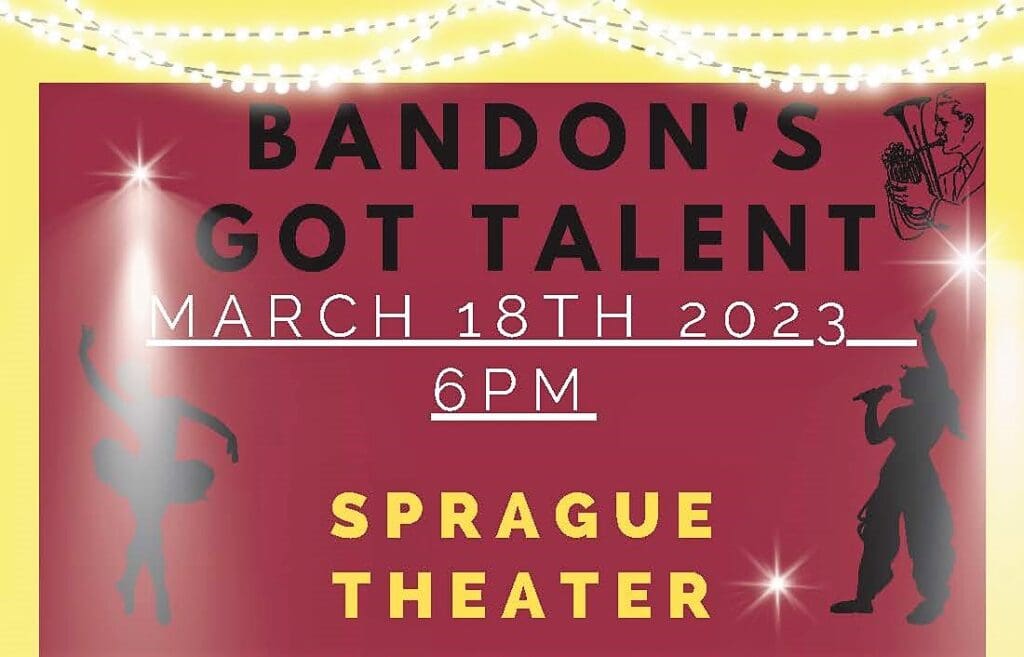 Do You Have a Talent?
Would You Love to Perform In Front of An Audience?
WE WANT YOU!!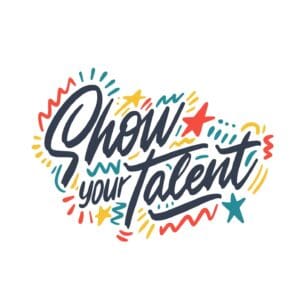 Judges Choice of 1st, 2nd, and 3rd Place Trophy!
All Ages Welcome
To Register as a Performer Email
GUIDELINES TO ENTER:
Talent can be any type of amateur entertainment (e.g., singers, dancers, spoken word, instruments).

All entries must be preregistered by February 15

. To register, email events@bandon.com.
The Sprague reserves the right to disallow any act that does not fit into the family atmosphere.
The Talent Show will provide a flat stage, electricity and microphone for each performance.
Each act is limited to 5 minutes, including entrance and exit.
Judges will determine 1st, 2nd and 3rd place winners.
Date and time
Sat, March 18, 2023
6:00 PM
Location
Sprague Theater
1202 11th St SW
Bandon, OR 97411
Sponsored By: