A tidy set of oceanfront A-frame structures built in 1937 were considered a modern innovation in mid-century design. Today, Windermere cottages lend unique character to Bandon's Beach Loop Drive, and the hotel is a destination tradition for many guests.
"We have generations of returning guests," said innkeeper Angie Smith. "We have lots of weddings, lots of ash scatterings. We even have a Windermere love story."
It's easy to fall in love in such a picturesque setting. Guests enjoy ocean views from every cottage. Groomed paths make it easy to cruise down to the beach.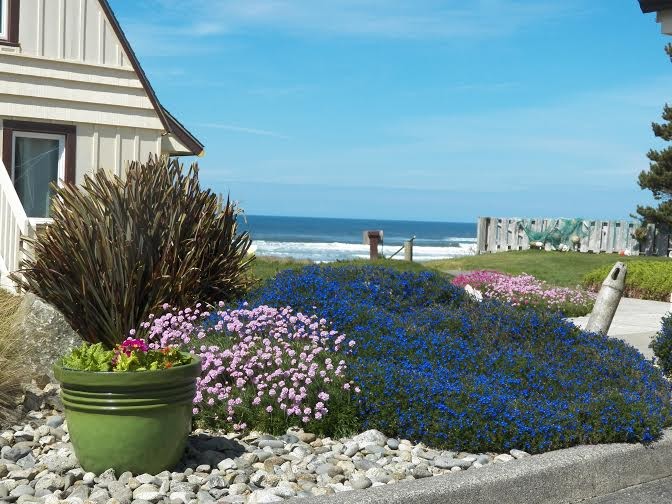 News of the Windermere construction was cause for excitement. The Bandon Fire of 1936 devastated most of Old Town, destroyed countless homes and businesses. So, new commercial development was especially welcome in Bandon.
In 2014, Windermere on the Beach celebrated its 35th anniversary of ownership by the de la Motte Family. Cottage units were treated to a celebratory sprucing, with fresh paint, flooring and accessories throughout.
Cottages sleep up to six people, with stocked kitchenettes. For those who don't want to switch off their devices, the hotel provides wi-fi. Book your stay by phone or online.
Windermere on the Beach
3250 Beach Loop Drive, Bandon, Oregon
---
Photos courtesy of Windermere.