So, your business landed a feature article. Should you spread the word? Absolutely! If you've been in business long, you remember the days– before social media and email marketing– when a framed copy of an article or review was the best way to showcase your media exposure.
Framed displays in your business are still classy, and digital sharing can boost your reach. Just be careful not to sour your media relationships by over-sharing.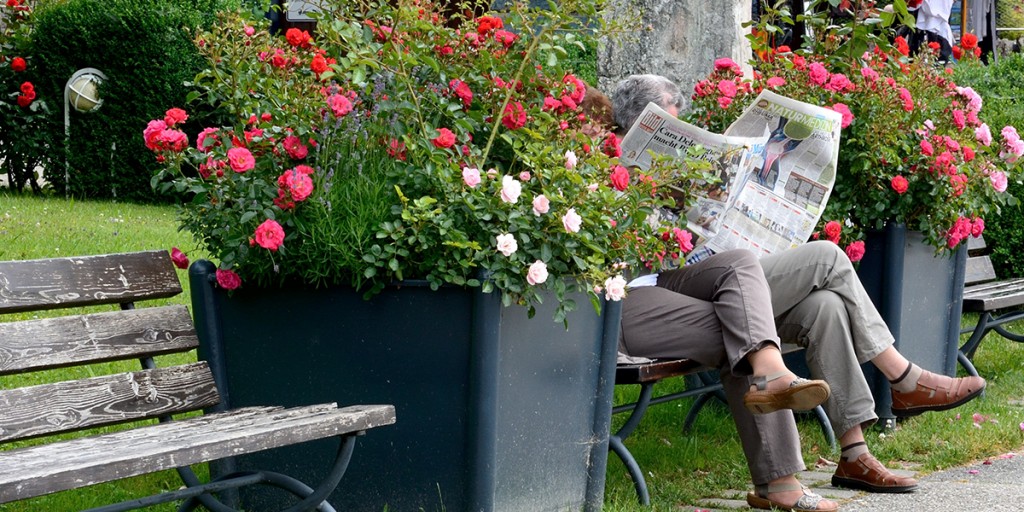 If a picture's worth 1000 words, what are the words worth?
Quite a lot, for the writer who penned them, and the publisher who manages distribution.
Print and broadcast media products are copyright protected. It's a copyright violation to copy and paste an article on your website, (or embed a video or podcast), even if you credit the author. Business owners who republish content without permission may receive a request to remove the material and may be subject to legal action.
SHARE AN EXCERPT
Draw customer attention to your media exposure by sharing a credited excerpt from the piece. Or use digital social media tools offered by the publisher: Look for commonly featured social sharing icons, including Facebook, Twitter and LinkedIn. Social links give your audience an excerpt of the article and direct readers back to the source of the content, such as a newspaper or magazine.Sharing is welcome when it increases exposure for the business and the publication, according to Jeff Precourt, publisher for two Oregon newspapers, the Albany Democrat-Herald and Corvallis Gazette-Times.
"You can share any article you see on our website. We encourage that 100% of the time. And, people don't have to ask us for permission to do that," said Precourt.
However, he reminds business owners to refrain from copying and pasting articles to their websites or other communications platforms.
GET MEDIA ATTENTION
When you've got business news and insight on industry trends, contact editors or reporters who cover your business beat. Most publishers provide contact or news tip directions on their websites"Reporters are looking for leads. They appreciate them," said Precourt.
Be ready for a reply, but don't hold your breath. Quality publications have full editorial rosters. If you don't hear back from an editor or reporter, feel free to try again at a later date.
TIPS FOR NONPROFITS
Published news articles about your organization provide reliable evidence of your work in the community.
When you share news clips with grantors or donors, remember to include all the source information, including
the publication title,
date of release,
bylines for author and photographer,
and links to the electronically published version, when available.
---
Contributed by Geneva Miller; photo Pixabay
Related post: A Picture's Worth: Copyright Protected, part 1